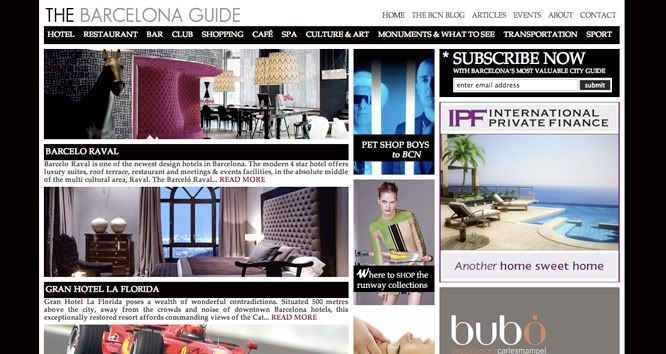 Finally my new creation is up and running! My
TT Vision Group
have been working day and night to get this one up in perfection and we are proud to finally be able to launch it.
This is THE guide you have to check out when you are heading towards Barcelona, or if you live here and want to be in the know of the best of the best that this city have to offer.
The guide will be updated daily with new, fresh content and very soon we will fill the site up with some great, inspiring bloggers so check back again soon to see the spectacular developments! Also stay tuned for the big party we're organizing..
Also; We're always looking for great partnerships and collaborations, do you have a company/product or anything else interesting that you want to promote in Barcelona and/or to the people visiting Barcelona -
send me an email
and we will be happy to see if there is something we can do together.