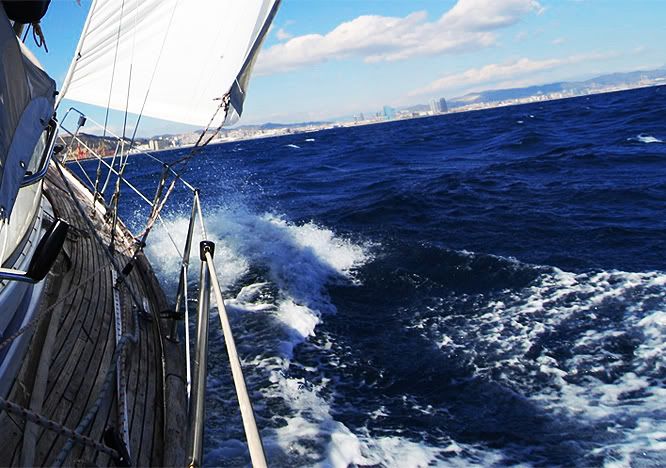 Ok, I promised to tell you about my projects. One is this one. The more personal one. Probably the greatest project I ever came close to in my life until now and I hate the fact that there are still seven months to go through before it can take place for real. Anyway; the thing is that me and my man are leaving Barcelona in October for a sailing tour around the world. God knows how long we will be away but expected journey is at least 1,5 year. This one requires a hell of a lot of planning, organization, dealing with sponsors/partners etc.
Every day of this crazy journey will be documented in different ways and medias over the world, one of them is our blog which will be daily updated as soon as we set off. The project is in a very early stage at the moment but
the blog
is already started where we are sharing our work with the preparations and other sailing related stories.
So if you miss me here,
then you know where to find me
. Please drop by and leave a comment and don't forget to add the blog to your favorites so you don't miss our future updates!