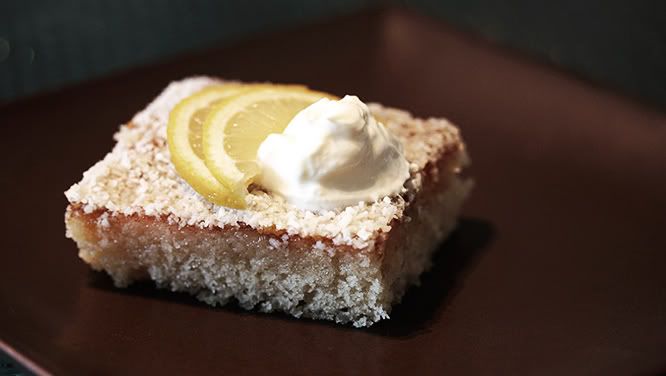 No one can resist the taste of my ultra rich and delicious lemon-coco cake.
2 eggs
2 dl sugar
1 dl water
2 dl flour
2 teaspoons baking powder
Juice from 1 very small lemon
Glaze:
75g margarine
1 dl sugar
2 teaspoons of vanilla extract
1 egg yolk
2 teaspoons of fresh lemon juice
Converter.
Preheat the oven to 175°C. Whisk together eggs and sugar. Pour in the water, soon the flour and baking powder and squeeze in the juice from the lemon. Pour the batter into lightly greased baking pan and into the oven for 30 minutes.
In the meanwhile, prepare the glaze. Heat the margarine first and then mix it all together in the pan. When cake finnished, pour the glaze over and decorate with coco flakes. Best to eat when the cake is chilled. Preferably with some Kesella on top. MMmmm.. c'est fantastique!